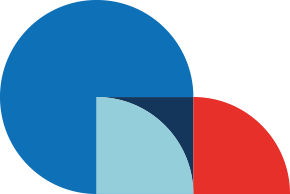 Freelance Support Marketing Role
SyncSkills is a boutique virtual classroom agency (service provider for corporate learning) who's seeking an innovative and energetic freelance marketer to work 2 to 5 hours per week from home to develop an innovative marketing and brand strategy. 
SyncSkills was founded in 2017 by Gaëlle Watson, an established Virtual Classroom consultant, whose work with Royal Institute of Chartered Surveyors (RICS) received an Award in 2014 for Best Use of the Virtual classroom.  Gaëlle is regularly invited to chair and speak at events such as Learning Technology UK or France, World of Learning and she has been a judge for CIPD Awards. In 2021 she contributed to CIPD Effective Virtual Classrooms, Evidence review as well Charity Learning Consortium, Little book series and various industry podcasts and webinars. 
SyncSkills's ethos is that virtual learning allows for better inclusion and diversity compared to other options. It started by training trainers – designing and facilitating programmes in the virtual classroom as well as helping clients design for an engaging and interactive virtual classroom experience, rather than a dull lecture.  SyncSkills is particularly supportive of women's careers with clients – working on inclusive leadership and women leadership as trainers and consultants. Since 2017, SyncSkills has regularly run a return-to-work training programme to help stay at home mums to train and develop new skills as virtual classroom producers to enable them to freelance around their families' needs.  Almost half our production team are past participants of the SyncSkills return-to-work programme. 
In 2021, SyncSkills went through a total rebranding for our first exhibition at CIPD Festival of Work.  SyncSkills has a well-established client base of training providers in the UK and Europe and our company's goal is to double our number of clients by the end of 2023.
Strategic
Co-developing, with the Managing Director, a marketing strategy leveraging various resources and channels
Setting up SMART KPI's
Looking to improve SEO strategy and improve Google ranking
Co-Create and co-develop, with internal experts, and run social media learning campaign around learning
Operational
Raise Google ranking and manage Google Analytics and SEO
Edit blogs and all marketing and sales resources including the website
Ensure brand consistency across all channels
Manage clients' testimonials and quotes (this will involve inviting, organising and interviewing clients to create marketing resources in different formats: video, podcast, blog posts)
Create visuals for social media
Create videos (interviews – tutorials)
Revamp and manage monthly newsletter (manage contributors, templates, deadlines and distribution)
Solutions already in use (prior knowledge would be helpful but not essential)
Google Analytics
WordPress
Mailchimp
Hubspot
Eventbrite
Canva
Basic Video editing tools
YouTube
LinkedIn
Twitter
We are looking for someone who's self-directed, has a positive can do attitude, loves taking ownership of projects and making them happen. Being an experienced marketer is key and having  the right attitude and personality are more important than specific technical skills.  English mother tongue is essential as most of the team is international.  Ideally we are looking for someone based in Redhill/Reigate for regular meetings.
The successful candidate will take time to review our website and social media channels ahead of our meeting where we'll go through their findings and discuss ideas (happy to share key numbers ahead of the meeting).  We are looking for someone who's willing to work flexibly between 16 to 30 hours per month. 
Measure of success: 
Increase in newsletter subscription
Increase the number of followers on LinkedIn and Twitter and YouTube channels
Increase google ranking to page 1
Creating learning campaigns for use on social media (metrics to be jointly agreed at the end of interview process)
Starting fees at £35 per hour to be rediscussed after 6 months.
We'd love to hear from you
If you are interested in joining the team please contact us.