Welcome back!
Last week, we delved into the three core design principles that make virtual learning effective: keeping sessions short, personalising the experience, and embracing activity-led design that develops desired behaviours. We're now going to add the next layer – which is all around creating learner engagement. 
To do this it's essential we design the first stages of a programme to establish relevance and trust – the key pillars for engagement.
BARRIERS TO BUILDING TRUST & RELEVANCE IN THE VIRTUAL CLASSROOM 
Do any of these sound familiar?

These objections are common to any form of training and are why it's important to establish trust. But this is trickier in the virtual classroom than when we're face-to-face. We don't have those casual coffee break moments to help us connect, we often lack awareness of our participants' context, and we might need to overcome negative perceptions of virtual learning that stem from glitchy technical or lecture style experiences. 
4 DESIGN TIPS FOR CREATING TRUST & RELEVANCE
To get our learners to engage, we need to overcome these mindset barriers from the offset. Here are four ways to establish relevance and trust for your virtual programme: 
1. Onboard managers. Learners will value the training much more if they know their manager is aware of it, deems it relevant and beneficial, is going to help them embed the learning, and will hold them accountable afterwards! 
2. Pre-engage with learners. Communicat with your delegates BEFORE the live training to demonstrate the benefits, and relevance and get them excited about it!  
Highlight how the learning will benefit delegates

Share quotes from past participants about how it's helped them

Have a senior internal sponsor advocating the training – for example, the Finance Director delivering a short video for delegates explaining why the finance course they're on matters. 

Pre-reading and pre-work are good ways to do this. Whilst many facilitators agree learner completion can be a bit hit and miss, as one LnD Manager said  "Not everyone will do it but it's not worth depriving the whole group of the opportunity because of the few". Depending on the type of training this pre-work can be: 

Self-assessment

Knowledge assessment 

Review of material demonstrating relevance 

Introducing a case study or business simulation 

Learning communities on Teams or Slack to introduce the flow and demonstrate the relevance

Brainstorming tools to capture challenges and understand everyone's context and personal needs/goals
The options are unlimited – time and accessibility will determine the optimal choice – but it's an opportunity not to be missed in establishing relevance.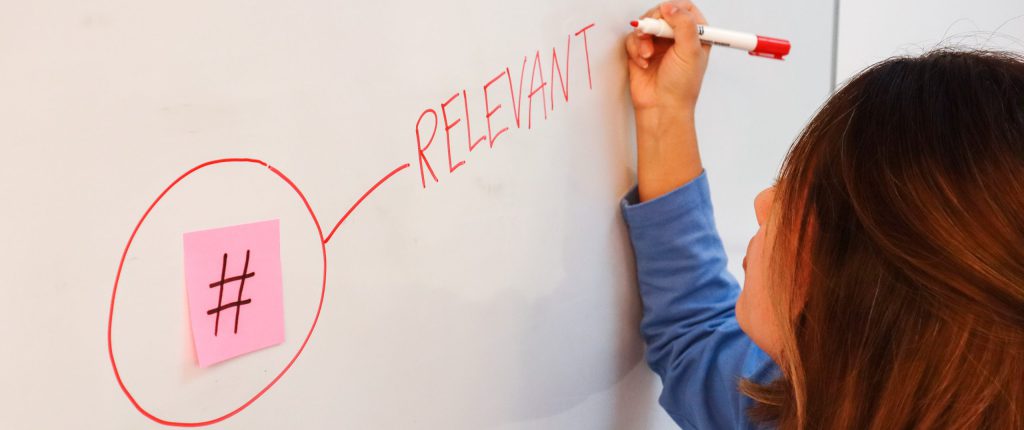 3. Create psychological safety.  As we know, to build and maintain trust facilitators need to create environments where individuals feel comfortable sharing, discussing and making mistakes. So when you're designing your course, be careful with the following elements that can unintentionally undermine trust: 
Time mismanagement: This is a HUGE trust breaker! When time is mismanaged activities, debrief and feedback time are cut short, effectively stealing the most valuable parts of the learning experience.  There is less time in a virtual setting to grab the participants engagement, so again the key is to avoid packing too much into the session. Prioritise classroom time for the real value add activities, and think creatively about how and when to integrate other necessary components. So for example, sharing your bio is an important part of building credibility and trust, but send it out in the pre-engagement content.  And rather than spending the first 30 minutes of a training session asking participants to introduce "Who they are and why they're here today", create a community for pre-engagement introductions, make sure their display names are visible in live sessions, and ask them to share their goals in the chat or smaller breakouts – because in a virtual setting participants won't listen to others for the 28 minutes they're not speaking, they'll start multi-tasking! 
Recording the session: This can lead participants to wonder who is going to watch the recording? Will it be seen by their manager, HR? For what purposes? This may cause some participants to filter their engagement. 
Observers: Very often someone from LnD will observe the session. Generally, because they don't want to disrupt, they turn off their webcam and shadow rather than participate in breakouts. But their presence and disengagement can create some discomfort for the learners. I normally recommend it's made clear that any observers are there to observe the facilitator, and include them fully in the programme, just ensuring they give space to others. 
4. Digital Tools. There are a wealth of tools available to enable engagement (things like Google Forms, Miro, Mural, Mentimeter), but be mindful about the user experience here. If they have to download, install, and learn how to use these tools it can cause issues, frustration and distractions. Keep things as streamlined as possible, and make the tech experience seamless with good quality user instructions and support.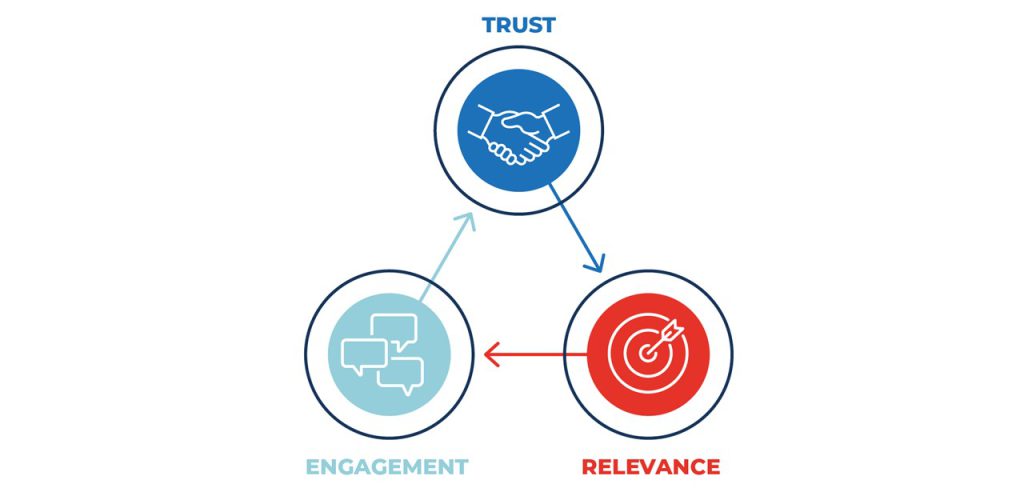 Designing with these four considerations in mind will help you establish relevance, trust, and therefore engagement. And of course, engagement is absolutely crucial for an activity-centric virtual learning programme! 
If you want to find out how to create meaningful activities join us again next week for examples and more insights. 
Don't miss out – stay in the loop by signing up for our dedicated fortnightly newsletter, and connect with us on LinkedIn to get regular updates, ask questions, share your thoughts, and connect with peers.  
We do not spam and you can unsubscribe at your convenience.