Learning Technology Consultancy
Looking to create more collaboration within a blended or hybrid programme?
Our team of Learning Technology experts will support your subject matter experts in designing solutions able to engage learners at a deeper level and suggest learning tools to ease the journey.
Our ethos is always less is more and we avoid adding multiple layers of technologies however use wisely some tools are able to increase collaboration, accelerate learning and reach learning objectives faster.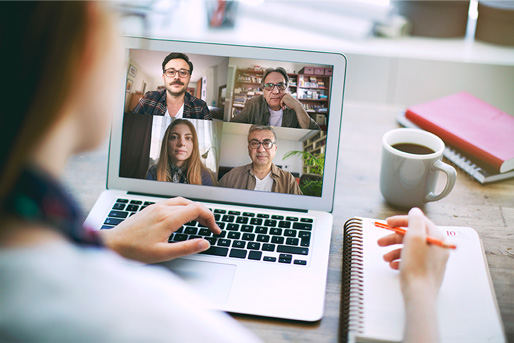 We'd love to hear from you
Tell us about your expectations and together we'll help bring your virtual programme to life.

"We had to turn the whole business model around from face to face to live online. Luckily we had Gaëlle and the SyncSkills team to advise us and help us design digital learning journeys"
Vincent Danvoye
Head of IT and Digital Experience
AMA Europe